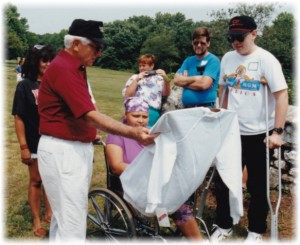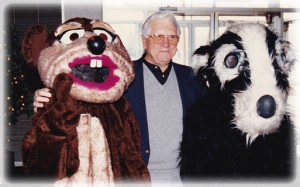 Delaware Dreams, Inc. is a small Delaware private foundation established in 1987, by Mr. and Mrs. Vincent J. DiSabatino.
Through the Delaware Dreams, Inc. foundation, Mr. DiSabatino found a way to give back to the local community, often anonymously. Whenever a newspaper article caught his attention of a terrible accident or situation involving a child, he would direct Delaware Dreams, Inc., to send toys, clothes, or financial help for food or other needs.
As the foundation evolved, Delaware Dreams, Inc. began to focus its resources to specific children's needs such as children with cancer and extreme hardships. Mr. DiSabatino lost his own courageous battle with cancer in 1996, but his legacy of providing support for children-in-need continues through the Delaware Dreams foundation he so loved.
Continuing the Journey
Mr. and Mrs. DiSabatino's daughter continues to guide the Delaware Dreams, Inc., private foundation on the course launched by the man who quietly offered a hand to children in need
…. And loved to see a child's smile.
We would like to take this opportunity to thank all of our generous supporters throughout the years. From the benefactors that have provided reserves and guidance from the beginning to our most recent gracious supporters, please accept our heartfelt gratitude and prayers of thanks.
Please visit our "What We Do" page to learn more about our supportive endeavors.
---
Interested in helping support Delaware Dreams mission?
Here are ways you can donate to Delaware Dreams:

The CFC (Combined Federal Campaign) is the annual opportunity for members of the federal community to support charities they care about through monetary and volunteer contributions.
The campaign starts on 9/2023 #GiveCFC.org Local CFC#35795
or
Donate through PayPal:
Thank you in advance for your kind donation!
---
Delaware Dreams (71175) is a proud SECC approved charity
If you are an employee of the State of Delaware you have the opportunity to designate one-time or payroll deduction donations to one or more approved SECC (State of Delaware State Employees' Charitable Campaign) charities during the campaign (September 1 – October 31)
Learn more on how to designate Delaware Dreams (71175) as your designated charity – https://secc.delaware.gov/epledge/
---
Delaware Dreams, Inc.
P.O. Box 1417
Hockessin, DE 19707
Tel/Fax: 302.239.0428
Email: info@dedreams.org
Delaware Dreams, Inc. is a Section 501(c) (3)private foundation – IRS No. 51-0301470